Ethiopia is a paradise for bird watchers, with more than 850 recorded species of which 29 are endemic.
The itinerary below will guarantee a lot of endemic sightings, and of course wonderful scenery. But one can go birdwatching anywhere in Ethiopia: on the Historic Route (Lake Tana provides excellent birding), or in Nech Sar, Mago and Omo parks.
Travel Ethiopia will provide a trained ornithologist to accompany visitors on these tours, and can arrange short birding extensions around Addis Ababa.
Activities on Day 1 will depend on the time of arrival. Afternoon birding programs around Addis Ababa can be easily arranged.
(NB: for reasons of space we cannot list bird species for each location, but an indicative list is supplied with detailed itinerary.)
Tour TE-08 10 days
Day 01
We take the road north, crossing the Sululta plain, stopping at the Jemma River gorge before proceeding to Debre Libanos, an important monastic and religious center for more 700 years.

Many endemic birds can be seen here and also an endemic mammal: the Gelada (bleeding heart) baboon. Return to Addis Ababa for an overnight.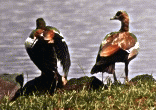 Day 02
We drive south down the Rift Valley, stopping off at Koka Dam, Awash river and Lake Seaway, overnight in Awassa next to the lake.
Day 03
A short drive to the forests and hot springs of Wondo Genet for an overnight.
Days 04-05
Drive west to Bale Mountains National park where 16 endemic species have been recorded, including Simien Wolf , and Mountain Nyala. O/n Goba.
Day 06
Full day on the Harenna escarpment and in the Harenna Forest. O/n Goba.
Day 07
Return to lakes region for an overnight at Lake Langano.
Day 08
Visit Shalla and Abiata National Park and continue to Awash National park where more than 350 bird species have been recorded. O/n Awash park.
Day 09
Full day birding and game viewing in the park.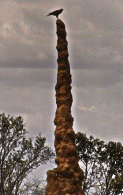 Day 10
Morning birding & game viewing. Visit Filwoha hot springs. Return to Addis Ababa for farewell dinner.